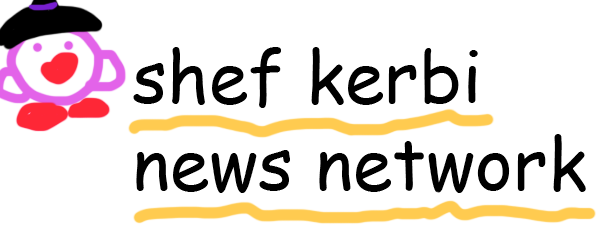 "Adidas Sans"
$5.00 | ~8 ghost dollars | ⭐25 coins
Does not include potential cost from surprise mechanics (they're not lootboxes so it's not illegal!!!), purchases from Shef Kerbi's Apparel or preordering the Special Edition

-------------------------

ANNONAMENT!!
announaed by CrazeePi's Disembodied Voice

HEY GUYS TODAY IS ALSO HALLOWIENER SO HERE IT HIM SANS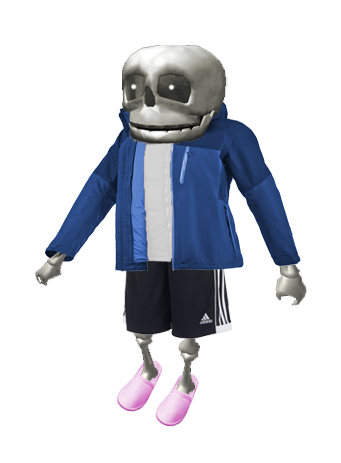 OKAY BEING CONTINUE

CARMES INC FORMED
written by Carmes

Nummy Foods Inc. (creator of Pig Soop, Tofu Soop and Emoji Bars), Anime Cosmetics Inc. (creator of Toothpaste), Cheesy Movies Inc. (creator of the Cheez Moveh), Carmes' Web Design, Red Computer Labs and Dreemtronix (creator of the SuperPhone and the Dreembook) have all merged to create Carmes Inc, a huge conglomerate with all of them as subsidiaries. Carmes is its CEO.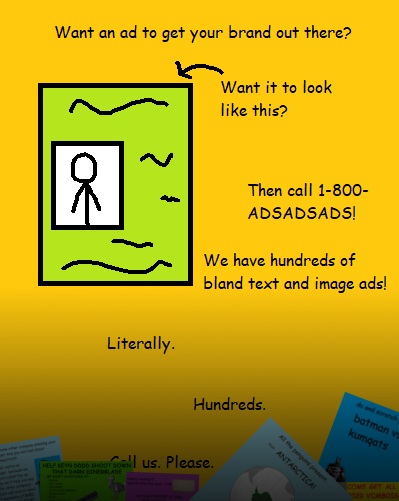 APPLE'S TECHNOLOGY AND DESIGN CORNER: Episode 7
written by Apple the Cat

Roblox has just won a poll for the best programming language of 2019. Voters cited their amazing legacy support of old features, their care for user needs, and their revolutionary new Roblox Premium subscription service. In celebration of this, Roblox replaced Roblox Premium with a new premium service and broke every feature in the engine. On the subject of companies that never remove features, YouTube has just made another feature useless today, most likely so that they can claim that "no one used it" when they remove it.

In other news, a recent study finds that suicidal people prefer Bing, and tumblr has just corrected their name to Tumbler. And Flash isn't dead, the government has confirmed that he is alive and on the run.

BATMAN VS EVIL KUMQUATS NEWS
written by Carmes

The studio that created the movie 'Batman vs. Evil Kumquats' will be releasing it in cinemas tomorrow, because they are at sonic speed. They have already made the poster for Batman vs. Evil Kumquats 2: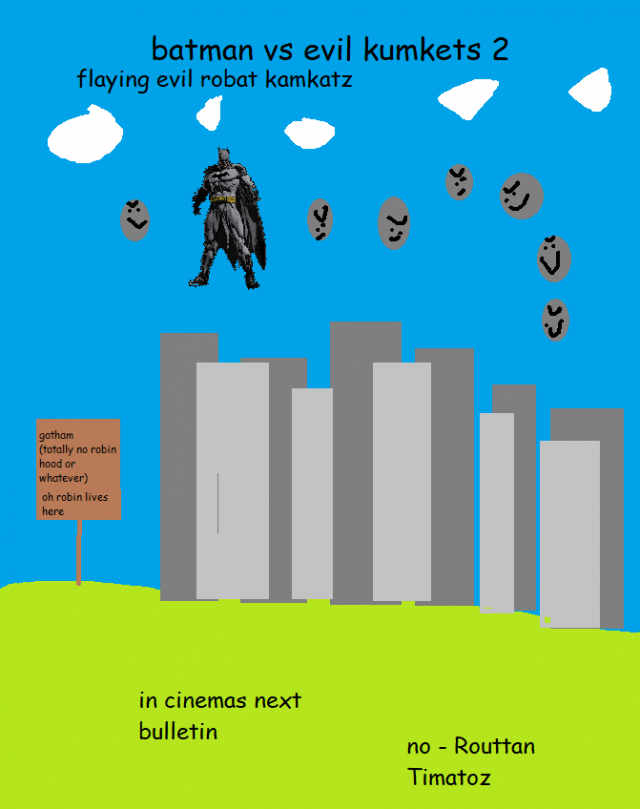 DONATE
written by EZGuy

I met someone on the street yesterday, the dude's name was sticky the stickman. He's pretty poor, I think we should gather donations for him, what do you guys think?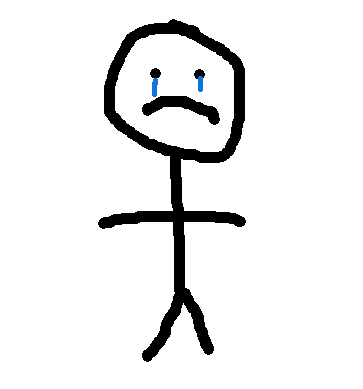 FLYING PUMPKINS
written by Carmes

Many people from Dreem Land claimed to have seen flying pumpkins coming from local supermarkets. A scientist believes that this is caused by a giant alien magnet from space.




TRIGGERED SJW ghosts RUIN HALLOWEEN for EVERYONE
written by Apple the Cat

Experts have decided that dressing up as a form of ghost for Halloween is racist and insensitive. We tried calling a ghost on their fone about the news, but we did not pick it up.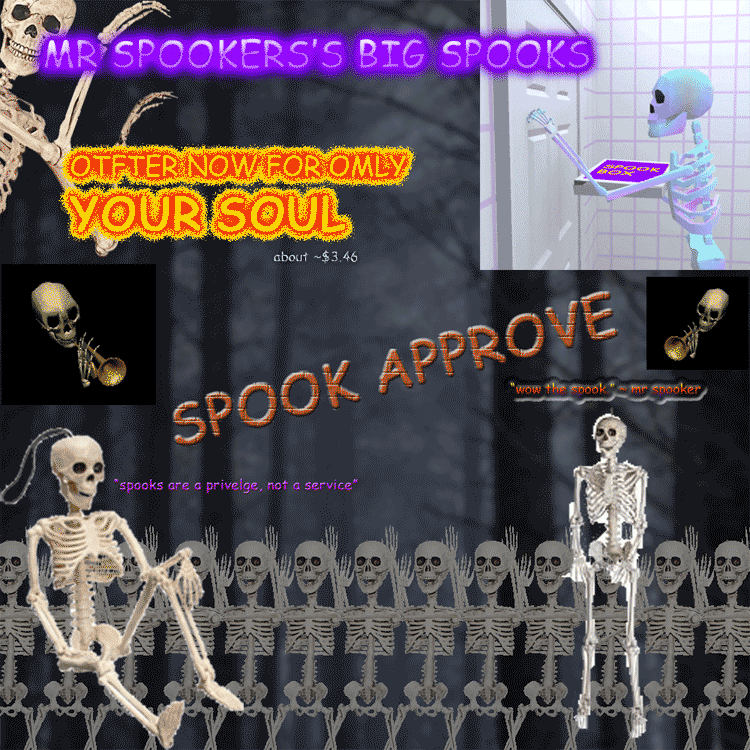 Now I don't wanna give my own opionion but...


OPIONION WITH SHEF KERBI
WAFFLE!

So we told you Shef Kerbi News Network fans on our Scratch page that you could post anything with the #SKNN hashtag and you could end up in our paper! In this episode, we'll respond to some of your feedback with the new SKNN format, as well as show some of your cool stuff!

We began this issue's section with

And here were your responses:

DLAlchemyAcademy wrote:

Yeah - we just had a skeleton knock on our door yesterday giving us a phamplet about why we should consume calcium. Told our Shefmart suppliers to order some "Crako Milk". Should be coming soon.

MinecraftSkeleton wrote:

You're not wrong

Sticky-The-Stickman wrote:

bruh carmes how could you do that also wow Sticky-The-Stickman got both a news article and a opionion column ok

If you would like to submit your own opionion for Shef Kerbi, just go to our social media, on Twitter, Instagram or Scratch.
But prefably Scratch because that's what everyone uses

----------------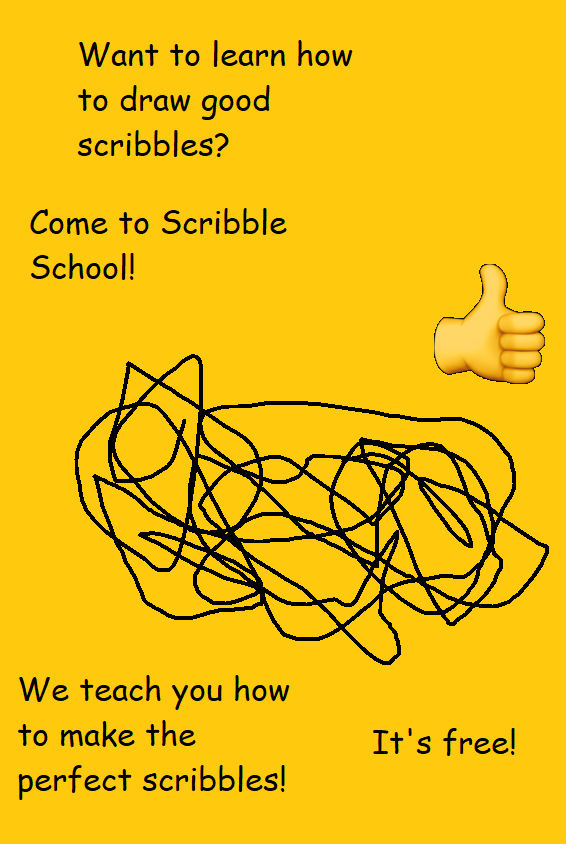 IT'S POOP

COMIX
by Apple the Cat

Candy Sadness #19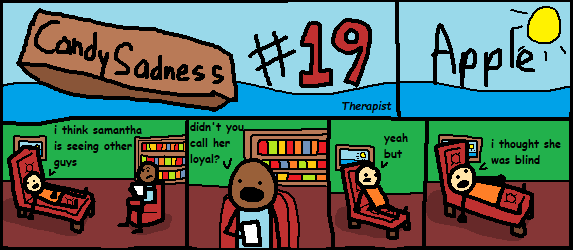 ACTIVITY
written by Apple the Cat

SKNN Halloween Crossword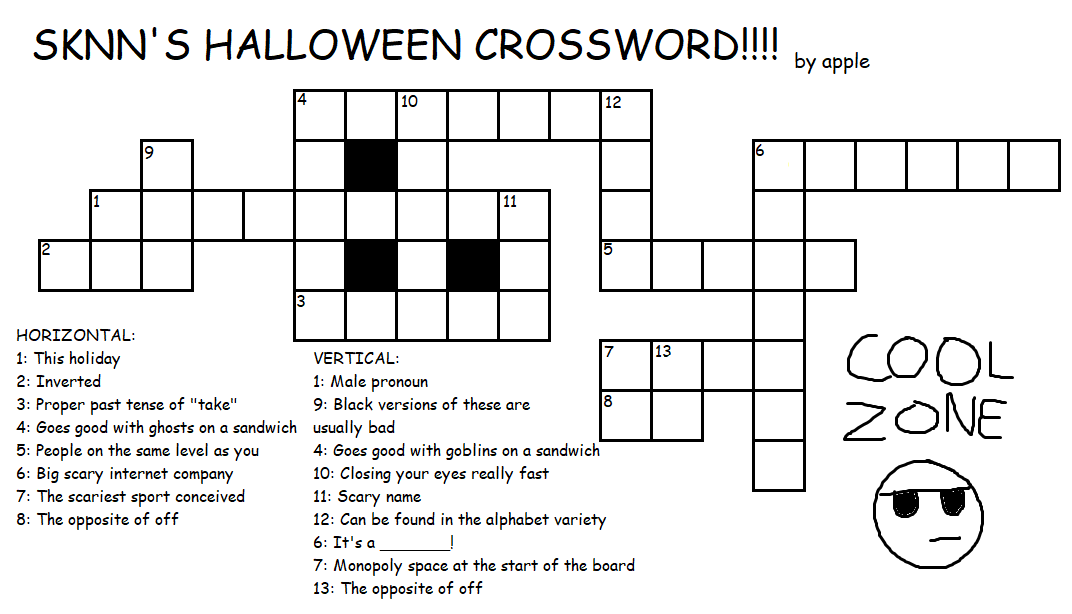 WEATHER
written by Zeke Teddy


WEATHER NEWS
Today's weather will be clear in the morning, with high winds. We will continue to monitor the situation and update viewers by mid to late afternoon with weather updates," she said.
But the storm wasn't enough to derail a planned flight from Atlanta to Washington.
The Southwest Airlines Flight 1361 headed to D.C., the nation's capital, was scheduled to depart at 9:45 a.m. on Sunday and arrive in Washington at 11:55 a.m.
It was carrying 71 passengers, and there is more than one empty seat, officials said.
THANK YOU FOR WATCH. PLEASE TUN E IN NEXT TIME FOR MORE NESW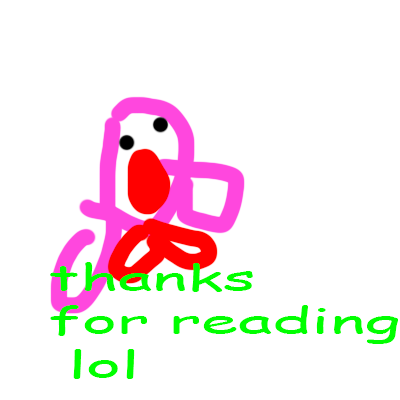 Shef Kerbi News Network follows the guidelines and conventions set by the 1984 High Quality News Act of Dreem Lend, which states that any news published is to be of a high quality, is to remain unbiased and to show all sides of a news report, does not attack anyone, and protects the privacy of people whose identities don't want to be revealed.

If you would like to file a complaint regarding content use, please message SKNN through our Scratch account. We also have a Twitter and Instagram account if you prefer.

Shef Kerbi News Network respects the ancestors of Cappy Town, and understands that they are the reason why Dreem Lend exists.

Shef Kerbi News Network is proud to be a subsidiary of Shef Werld


this website is best viewed with Ned's Escape